Upvc Cleaning
Domestic & commercial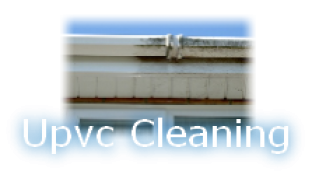 With water fed poles we can clean all kinds of UPVC such as cladding and high level.
The traditional methods to clean UPVC cladding is by using ladders which can sometimes leave marks and is also a very long winded way to do it, or by using an elevated mobile platform either a cherry picker or scissor lift which is an expensive way to do it,
with a water fed pole the cladding can be cleaned safely from the ground and in a quicker time.
It is also cost effective and kinder to the environment as no chemicals are used only pure water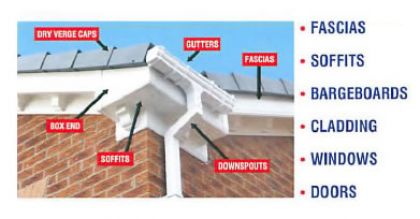 UPVC is now largely used for windows and doors, gutters, fascias, drain pipes and more! It can last many years. However, the pollutants in the air, acid rain, oil, bird droppings, moss and algae can soon rest on the UPVC surface. Cleaning can be quite time consuming and hard work, not to mention the health and safety issues. But if left, then this surface dirt becomes ingrained and becomes much more difficult to clean. This and the suns UV rays also causes discolouration.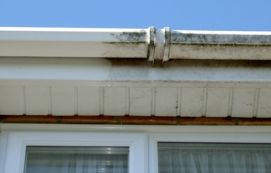 This is where window cleaning specialist come in! we are UPVC cleaning &
maintenance specialists. Our packages are tailored to your requirements,
which include the maintenance, general cleaning and restoration of your
windows, doors, conservatories, cladding, fascias, gutters, soffits and more!
Using our new 21st century technology we can efficiently clean all your
UPVC plastics using 100% pure water methods. Unlike using cloths this
system uses a brush and pure water to clean the plastics which restores the
surface to its original colour. We guarantee you will be impressed with our
results that if you're not happy we will re clean it for FREE!
Using this system we can clean your:
* Fascia board & soffits (including your gutters empty & clean)
* Window frames & sills
* Conservatory roof's and plastics
Free demonstrations can be booked for this service.
Book an appointment now for a free no obligation quotation.
All quotes are provided upon viewing of the property.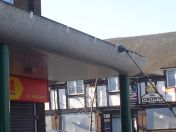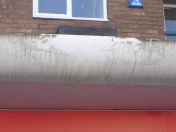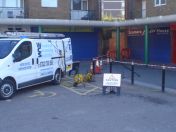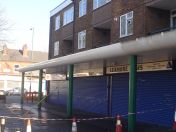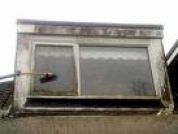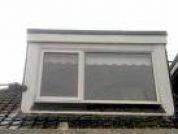 Pure water removes moss and any other form of growing algae
When pure water is used the sparkling results are instance
You can see a big change in the colour of the Upvc
As the water is used with the water fed pole you can see the pure water turning white as it Removes the dull layer from the Upvc bringing it back to nearly new looking
Using the Window Cleaning Specialist mark and other Window Cleaning Specialist. Intellectual property such as logos, slogans, trade dress, and graphic symbols on packaging, products, or services requires express written permission from
Window Cleaning Specialist.
Use of confusingly similar or disparaging terms is a violation of our intellectual property rights.
©2009 - 2012, Window Cleaning Specialist. All Rights Reserved.