Walsall Window Cleaner
We provide a professional window cleaning service
to domestic and commercial customers.
Window
Cleaning
Specialist
window cleaner in walsall
Water fed pole window cleaning, is the cutting edge of window cleaning Chemical free, & SAFE, window cleaning.
The water fed pole window cleaning system works by pumping pure water from the van up through a carbon fiber or fiber glass pole on to the window; this is then scrubbed, rinsed and left to dry naturallyto leave a streak free finish.
As the water has been reduced to its natural state it has far more dissolving power, so it literally sucks up the grime from the window leaving windows sparkling clean.
Window cleaners have traditionally used methods of window cleaning that use detergents which leavebehind a residue that allows dirt to stick to it.
The water fed pole window cleaning system does not leave anything behind and so, windows stay cleaner for longer.
Better Cleaning Results.
Dirt particles are agitated using a purpose made, soft bristled brush, and rinsed away using extremely pure water. You may be surprised to know that no chemicals or detergents are required. You should also expect to see the windows cleaned using this method left wet. Don't worry, this is normal. It may be a little disconcerting at first, since this is not what you have been used to, but please be assured that the windows will dry naturally, and once dry you will be no doubt be impressed with the results. Even the window frames will be cleaned each time for FREE!
You will likely notice that the windows seem to stay clean for longer. This is because there is no sticky soap residue left on the window. Usually rainfall would mix with this soap residue and form little spots on the windows. After a little while using this method, all traces of the soap residue will be rinsed away. The rain will have no soap residue to mix with and therefore they will appear to remain cleaner for longer.
We are happy to cover:
Bloxwich Window cleaner
Leamore Window cleaner
Pelsall Window cleaner
Dudley Fields Window cleaner
Moxley Window cleaner
Park Hall Window cleaner
Cannock Window cleaner
Grate Warley Window cleaner
Norton Canes Window cleaner
Caldmore Window cleaner
Walsall Wood Window cleaner
Birchhills Window cleaner
Fullbrooke Window cleaner
Park-brook Window cleaner
Little Bloxwich Window cleaner
BlakenHall Window cleaner
Shelfield Window cleaner
Rushall Window cleaner
Essington Window cleaner
Goscote Window cleaner
Ryecroft Window cleaner
Coalpool Window cleaner
Pleck Window cleaner
If you can not see your area please call us
We do work out side of these areas
---
We Also Clean Driveways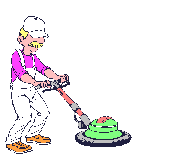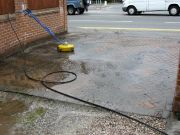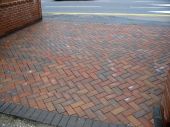 Using the latest pressure washing technology, our high pressure rotary cleaner can clean almost any surface including block paving, concrete slabs, crazy paving, natural stone, tarmac, pattern imprinted concrete and timber to a standard far above what can be achieved with a conventional jet washer.
All of these features mean that you can now bring your property back to its former beauty without causing any damage to its structure or the surrounding environment
Call Us On
07522 700 556
---
Gutter Cleaning
Gutter cleaning for all types of residential and commercial properties, so for Commercial gutter cleaning or residential gutter cleaning call us.
We are experienced in gutter cleaning, ladder use and maintenance, and we can Therefore help you with all your guttering needs.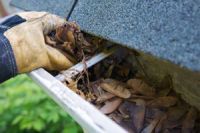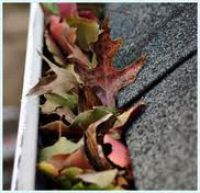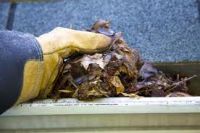 Why let your gutters get blocked up and risk possible damage to your home.
It is important that you maintain a free-flowing gutter system.
Gutters concentrate the dirt and this can build up quickly if the flow of water is restricted by leaves or twigs. Bird's nests also can effectively block the guttering or downpipes.
We recommend you have your gutters cleaned at least once a year to keep them in good condition and free flowing.
Why not clean the gutters yourself?
Each year there are over 3000 serious domestic accidents involving ladders. Don't risk serious injury or even your life cleaning gutters. Call the professionals.
Who do we clean gutters for?
We provide gutter cleaning services for residential & commercial properties in Walsall, from a small terraced house to large shopping centres, office blocks, schools and colleges.
---
Conservatory Cleaning
With our specialists' unique washing system we can offer an external conservatory wash for very little money. Ideally this wash is carried out every 3 to 4 months and will keep the conservatories like new.
Roof frame
Roof Glass
Ornamental roof parts
Guttering inside & outside
Window Glass
Window frames
Doors
Window & door sills
Down pipes
Any panels or cladding
With water fed poles there is no problem and the risks are eliminated,
we can clean your conservatory roofs from the ground, we can reach all areas of your glass roof leaving it sparkling clean, conservatorys can be done in a much quicker time as well using water fed poles
instead of traditional methods.
It is also a cost effective way and an environmentally friendly way as no chemicals
are used only pure water We clean