01/03/2020
COVID 19 update as of 01/03/2020
Window Cleaning Specialist
Have taken the government advise
We closed due to COVID 19 Virus
If you need to contact us please send an E-mail
We are sorry for any inconvenience this may cause
Stay Safe and protect our NHS
Thanks to all the front line workers
Helping us
Window Cleaning
Specialist
07522 700 556
domestic Window Cleaner Walsall Commercial Window Cleaner Walsall
window cleaning walsall
Window cleaning specialist
Website goes live!!!
We are very proud to welcome our customers
through the internet now.
On the following pages you will learn everything about our company, our services and products.
We hope you enjoy the read through our site.
window cleaner walsall window cleaner walsall window cleaner walsall
rcial Window Cleaner Walsall Commercial Window Cleaner Walsall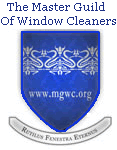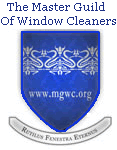 We would welcome the opportunity to earn your trust
and
Deliver you the best service in the industry
window cleaner in walsall
WINDOW CLEANING SPECIALIST In Walsall
window cleaner walsall window cleaner walsall window cleaner walsall
We are not a franchise or referral service.
We offer honest, dependable and quality window cleaning services
guaranteed by a local cleaning business you can trust.
We care about the quality of service we provide, after all,
Window Cleaning Specialist relies on it!
Our phone line is staffed with a real live person from 8am to 9pm
we respond regularly to e-mail

07522 700 556
Based in Walsall West Midlands
Window Cleaning Specialists provide a professional window cleaning service to both domestic and commercial customers. We are happy to cover: Walsall / Cannock and surrounding areas. Fully insured.
How it works:
Water fed pole window cleaning, is the cutting edge of window cleaning
Chemical free & SAFE, window cleaning.
The water fed pole window cleaning system works by pumping pure water from the van up through a carbon fiber or fiber glass pole on to the window; this is then scrubbed, rinsed and left to dry naturallyto leave a streak free finish.
As the water has been reduced to its natural state it has far more dissolving power, so it literally sucks up the grime from the window leaving windows sparkling clean.
Window cleaners have traditionally used methods of window cleaning that use detergents which leaveehind a residue that allows dirt to stick to it.
The water fed pole window cleaning system does not leave anything behind and so, windows stay cleaner for longer.
The water fed pole window cleaning system is equally effective for cleaning cladding, fascias and painted surfaces.
Ordinary tap water is filtered overnight, and then pumped into a tank in our van.
The water is filtered once again as it is pumped from the van through a telescopic pole and onto your windows.
The brush scrubs any dirt from the windows while the water washes the dirt away.
No smearing or spotting is left, as it is pure water and leaves no trace once it has evaporated. Frames and window sills are also washed in the process
window cleaning in walsall commercial & domestic give window cleaning specialist a call
The advantages of this system include:
• Framework can easily be cleaned each time that the windows are cleaned.
• Reduced disturbance and increased privacy.
• Most previously inaccessible windows can now be cleaned.
• No chemicals are used in the glass cleaning process.
Other surfaces can now be cleaned with ease.
These include; cladding, canopies, conservatory roofs, guttering, fascias, garage doors etc.
Please let us know if any of these services are of interest to you.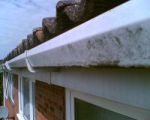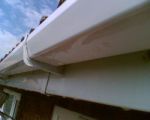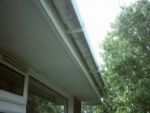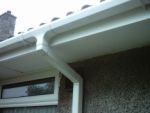 As a company wanting to be at the forefront of our industry,
we have decided to invest in this technology which involves the use of telescopic poles and 100% pure water,which we filter through a process of reverse osmosis and de-ionization.
We are embracing this technology for a number of reasons.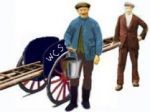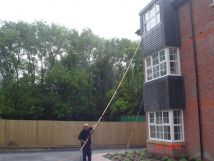 Move On With The Times
Better Cleaning Results.
Dirt particles are agitated using a purpose made, soft bristled brush, and rinsed away using extremely pure water. You may be surprised to know that no chemicals or detergents are required. You should also expect to see the windows cleaned using this method left wet. Don't worry, this is normal. It may be a little disconcerting at first, since this is not what you have been used to, but please be assured that the windows will dry naturally, and once dry you will be no doubt be impressed with the results. Even the window frames will be cleaned each time for FREE!
You will likely notice that the windows seem to stay clean for longer. This is because there is no sticky soap residue left on the window. Usually rainfall would mix with this soap residue and form little spots on the windows. After a little while using this method, all traces of the soap residue will be rinsed away. The rain will have no soap residue to mix with and therefore they will appear to remain cleaner for longer.

We Put Our Name To It
Window Cleaning Specialist
Give us a call
07522 700 556
(8am to 6pm Mon - Sat)
Areas covered by window cleaning specialist
Bloxwich Window cleaner
Leamore Window cleaner
Pelsall Window cleaner
Dudley Fields Window cleaner
Moxley Window cleaner
Park Hall Window cleaner
Cannock Window cleaner
Grate Warley Window cleaner
Norton Canes Window cleaner
Walsall Wood Window cleaner
Birchhills Window cleaner
Little Bloxwich Window cleaner
BlakenHall Window cleaner
Shelfield Window cleaner
Rushall Window cleaner
Essington Window cleaner
Goscote Window cleaner
Ryecroft Window cleaner
Coalpool Window cleaner
If you can not see your area please call us
We do work out side of these areas
If you're HAPPY with the service from Window Cleaning Specialist
then please tell others



Using the Window Cleaning Specialist mark and other Window Cleaning Specialist. Intellectual property such as logos, slogans, trade dress, and graphic symbols on packaging, products, or services requires express written permission from
Window Cleaning Specialist.
Use of confusingly similar or disparaging terms is a violation of our intellectual property rights.
©2009 - 2012, Window Cleaning Specialist. All Rights Reserved.