Conservatory Cleaning
Now is the best time of the year to clean your conservatory
as all the moss and algae is wet and supple

SELF CLEANING GLASS
If you have specified self cleaning glass for your conservatory
it will stay cleaner for longer than untreated glass
However it will need cleaning from time-to-time and
depending on the direction your conservatory is facing and
where you live, there will be varying amounts of moss and
lichens appearing and inevitably algae and bird dropping
that will need to be cleaned off.
Most conservatory roof cleaning can be carried out from ground level with telescopic poles fully extended with an attached water feed. the water fed pole pure water system will shift most of the dirt although stubborn stains may need to be gently scrubbed before rinsing in clean water.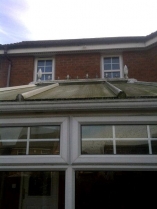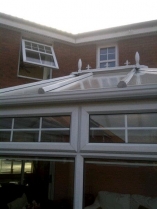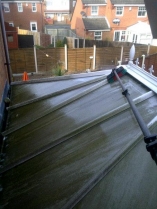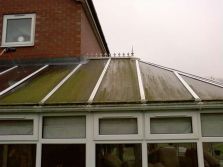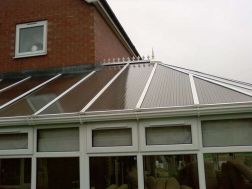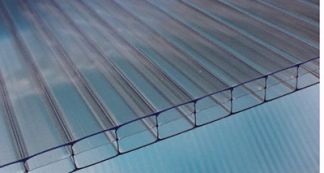 CLEANING POLYCARBONATE ROOFS
You will need to be more careful cleaning a polycarbonate roof than a glass one. Common household cleaners can damage the chemical coatings the manufacturer may have applied to shield it from the UV rays.
You should check the cleaning instructions
provided by the
manufacturer or builder,
never to use any petrol based cleaner
cleaning the polycarbonate roof with pure water is one of the best ways
to clean this sort of roof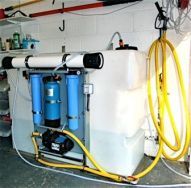 What is the Water Fed Pole System?
A sophisticated water purification unit based in our van
removes 100% of the impurities in tap water to create "totally pure" water. This totally pure water in its unatural state will literally eat through encrusted Birds Mess, Mildew,
Algae, Moss etc leaving the Glass and UPVC