I do not have a criminal record I treat people how I wish to be treated
I focus on customer satisfaction 100% after all if I was not for my customers
I would not be where I'am today
Window cleaning specialist is going from strength to strength & I'm always looking how I can make window cleaning specialist stand out from the rest
indeed; Lee claims to think of his company as the fourth emergency service
I admit that customer satisfaction is his top priority.
I confess my favorite part of the job is receiving positive feedback from ecstatic customers
and admit, "If they're happy, I'm happy."
Whilst Lee is still keen to be seen as the face of the business.
Of course, this obviously means I have to work some incredibly long hours
and meet my customer needs .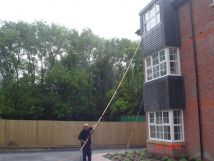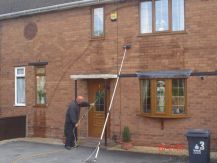 Despite my accomplishments so far, it seems that Lee is constantly thinking about his next project. Following the success of his window cleaning business, I plan to establish window cleaning specialist by including Driveway cleaning that will allow me to give my customers a service they can trust;
my feet remain firmly on the ground. Whatever happens, my vows are never to leave window cleaning specialist behind, "I love my job!"