Commercial and Industrial Cleaning
Serving
Walsall and surrounding areas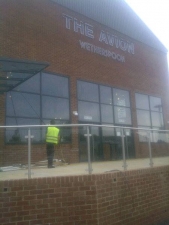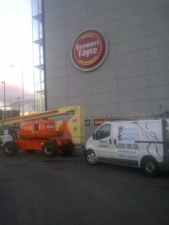 Window Cleaning Specialist provides a top class window cleaning
service and other cleaning services.
No matter whether the building is large or small we can clean the exterior: single story or high rise
buildings are our specialty. All our operatives are experienced in using the reach and wash water fed poles system.
All our uniformed employees are professionally trained to the highest window cleaning industry standards. We are fully insured for your peace of mind and work to the highest levels of safety to offer thorough window cleaning at your premises.
Windo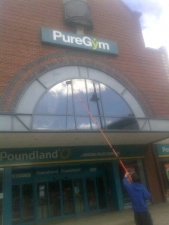 w Cleaning Specialist a name you can trust 100%
• Commercial and Industrial window cleaning for schools, shops and offices
one offs, weekly/fortnightly/monthly
• High Access Specialists
• Reach and Wash/Hydraulic Lifts
• Gutters repaired, cleared and cleaned
• Conservatories, roof fascias and Soffits cleaning service available
• Risk/Assessments supplied
• Public Liability insurance
• Free estimates
• Member of the Mater Guild Of Window Cleaners
• Business Window Cleaning
• Office Window Cleaners
• Pub Club Restaurant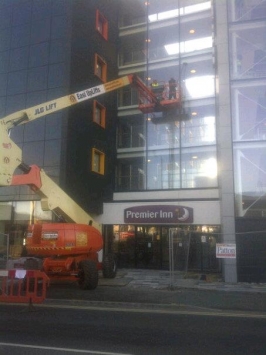 • Shop and Retail Outlet
• Hotel and Guest House
• Van and Car Dealerships
• Petrol Station Premises
• Shopping Centers
• Office and Building
• Glazed Industrial Units
No need to use towers
The water fed pole can reach 45 Feet
With both feet on the floor
Move with the times Water fed pole
Water fed pole Window cleaning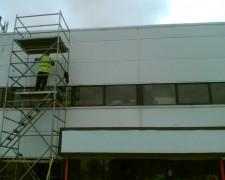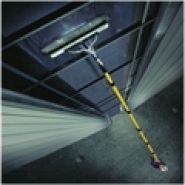 This relatively new method of window cleaning has revolutionised the cleaning industry as its many benefits far outweigh other cleaning methods.
By using 100% pure laboratory graded water which is then pumped through carbon fibre telescopic poles, we are able to access and clean windows to heights in excess of 45 feet (4 floors).
On average, compared to other access methods, we save our clients over 40% of their total cleaning costs by using this safe and reliable method.
We highly recommend this service to our clients.
There are no Health and Safety risks impeding its use in any way, making it by far the safest and most cost effective method of cleaning, with excellent results
Cleans up to 45 feet (4 floors)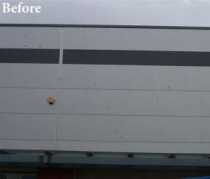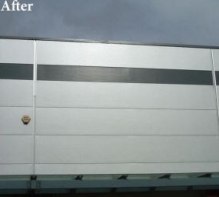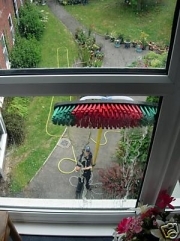 Cleans windows, glass roofs, signs, atria, paneling, skylights canopies
and facades with ease.
• Cleans frames at the same time as it cleans the glass at no extra cost.
• Eliminates the use of ladders
• Eliminates the need for expensive and hazardous high access equipment
• Operators work from the safety of the ground (100% safe)
• Reaches previously inaccessible windows with ease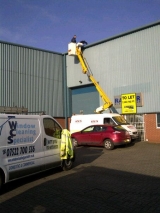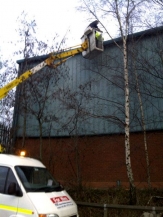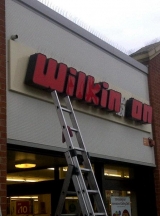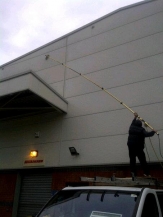 Using the Window Cleaning Specialist mark and other Window Cleaning Specialist. Intellectual property such as logos, slogans, trade dress, and graphic symbols on packaging, products, or services requires express written permission from
Window Cleaning Specialist
. Use of confusingly similar or disparaging terms is a violation of our intellectual property rights. ©2009 - 2012,
Window Cleaning Specialist. All Rights Reserved.