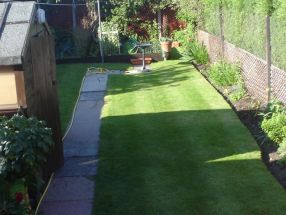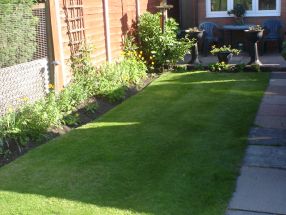 Grounds Maintenance
Garden Maintenance
As an additional service
Window Cleaning Specialist can also offer a complete garden
maintenance programme,
If you need a Gardner then call us on 07522 700 556
Let us take all the hard work out of keeping your garden looking at is best
either as a one-off project to get your garden looking much better
or a more regular basis to help keep it that way.
Our garden maintenance services include:
1. Lawn mowing and trimming - We will cut any size lawn and offer a regular schedule of visits if required. This will keep your lawn looking its best all year round (available for both domestic and commercial customers)
2. Hedge cutting & trimming - We can help you keep untidy overgrown hedges looking neat at all times.
3. Weed removal - A complete weed treatment programme can be provided.
4. Strimming - Available for any area of the garden, to help your garden look as best it can be.
5. Pruning - Expert pruning service for trees, hedges & bushes
It may be the case that your garden has just become untidy and out of control over time and you need our help.
Just call 07522 700 556.
Professionally maintained grounds will improve
the all-important first impression your
company / Home makes on every visitor.
Operating throughout Walsall we are able to provide a cost effective solution to garden maintenance and grounds services.
Whether your property is commercial or domestic we are able to offer a scheduled programme to ensure that all year
round you create the desired effect.
Of course by combining with our other services we are able to offer considerable discounts. So for reliability and quality and to reduce your costs give us a call and see what we can do.
Using the Window Cleaning Specialist mark and other Window Cleaning Specialist. Intellectual property such as logos, slogans, trade dress, and graphic symbols on packaging, products, or services requires express written permission from
Window Cleaning Specialist.
Use of confusingly similar or disparaging terms is a violation of our intellectual property rights.
©2009 - 2012, Window Cleaning Specialist. All Rights Reserved.