W C S
DRIVEWAY
AND
PATIO CLEANING
We are a company that is specializing in high and low pressure cleaning, who offer a fast and efficient service. We are a professional, polite and reliable service to domestic and commercial customers based in the Walsall West Midlands.
Written quotations are provided for all work including driveway, patio and path cleaning, prices are firm and fixed and we guarantee there are no hidden costs.
We call three or four days
before
WE CLEAN YOUR DRIVEWAY
to
Add weedkiller to the area
Making sure the weeds are Dead from the root
We use Roundup 3000 ultra
Super Concentrate
This will keep your driveway weed free for months to come
Most driveway cleaners clean the same day
we have changed the way we clean driveways / patio areas as our customers like a weed free driveway / patio area
it takes the weedkiller upto 48 hours to work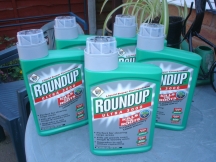 So the weeds are dead from
The Root !
Early Bird Cleaning
April / May 2015
Special offer
This month's offer is...
For every driveway clean we get from cleaning your driveway
You get £5.00 cash back.
So if your next door neighbour has there driveway / patio cleaned on the same day as yours
You get £5.00 cash back.
So if your driveway costs £100.00 and we get
5 jobs in your street then you get
£25.00 cash back
We Will Beat Other
Quotes
By Pounds
GUARANTEED
Q. Are you looking for a driveway cleaner ?
A. Yes or you would not be reading this...
W C S
Can now offer you this driveway cleaning service also
call us today & speak to Lee to get your free quote
on
07522 700 556
We are based in Walsall West Midlands
Our driveway cleaning is done using the best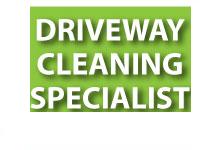 equipment for the job, to do this we have a selection of rotary cleaners, lances and nozzles which are run from an industrial sized pressure washer this being required to achieve the best possible results.
Each individual drive is different some have weed or moss moss between the blocks, some are dangerously slippery through algae growth and some may just be needing a clean. Different treatments are available to solve these problems.
Is your driveway, patio or parking area starting to drag down the appearance of your home or business premises? Right now
W C S is operating a service which will definitely help you to impress your guests and visitors.
Using the latest pressure washing technology, our high pressure rotary cleaner can clean almost any surface including block paving, concrete slabs, crazy paving, natural stone, tarmac, pattern imprinted concrete and timber to a standard far above what can be achieved with a conventional jet washer.
All of these features mean that you can now bring your property back to its former beauty without causing any damage to its structure or the surrounding environment
Our Services Include:
Driveway Cleaning, Block Paving Cleaning, Patio Cleaning, and Oil Stain Removal,
Weed killing and Removal of algae, moss, dirt, grime. Decking, Hard Surfaced Garden Furniture Cleaning, Tennis Court Cleaning, Gutter Clearing and Cleaning, and Graffiti Removal.
Our Work Process:
1. Inspection and Measurement of Drive/ Patio/ Areas to be cleaned.
2. Advice given to customer about work to be carried out such as items to be moved before cleaning, estimated time to carry out work, any minor work needed such as drains to be cleared. Portfolio of our previous work shown to customer (before and after photos). Equipment shown and summary of how we work
3. Brush and Clear all loose debris from area to be cleaned. Remove all dead weeds, loose moss etc.
4. Remove all plant pots, garden furniture from area to be cleaned.
5. Start to Pressure Clean with our Rotary Cleaner removing moss, dirt from area. Apply Detergent for Oil Stains if needed. Brush, collect and clear waste.
6. Rinse area with Low Pressure Lance, Twice. Clean Up.
7. Leave area to dry for Sanding.
8. Apply sterilized Kiln Dried Sand into the area, (normally carried out on the same day, weather permitting).
9. Inspection of Work.
10. Approval from Customer. Photos requested with permission from customer for our Work Portfolio
11. WORK COMPLETED.
12. Your Happy
Using the latest low level rotary cleaner, that keeps the mess contained. Our equipment used is vastly superior to domestic pressure washers.
WE ALSO QUOTE FOR COMMERCIAL WORK
Free Demonstration
We operate in and around the Walsall area.
Commercial Floor Cleaning
Car sales forecourts
Petrol station forecourts
Large shopping parking areas
Entrances to office blocks / shops
Chewing gum removal
Graffiti removal
(Within hours)
FOR A FREE NO OBLIGATION WRITTEN QUOTE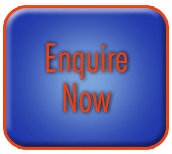 Frequently Asked Questions
Will there be any mess?
Our rotary surf cleaner keeps over spray to a minimum. We take great care to ensure that any over spray is removed upon completion of the cleaning process.
Does any one have to be at home?
No, all we require is access to a water supply no electric needed.
How long will it take from start to finish?
Well this will depend on the size of the area we are cleaning; however, most driveways are completed on the same day. (Weather permitted for Re sanding)
we call by 4 days befor cleaning to add weedkiller 1st so that the weeds are dead we use roundup 3000 ultra this kills the weeds at the roots
Are any chemicals used in the cleaning process?
We use high pressure water applied through our pressure washer & surface rotary cleaning equipment.
(Some times we use a small amount of oil detergent to brake up oil patches)
Are you insured?
Yes, W C S have public liability insurance up to £2.5 million. Also we have product insurance to cover all of our cleaning fluids.
Is the work guaranteed?
We guarantee your satisfaction with the services we provide. We put our name to every job we do 100% satisfaction.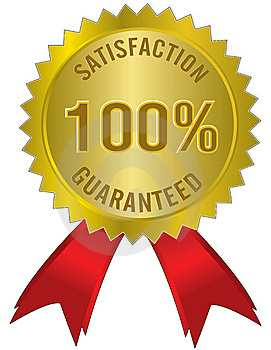 Window Cleaner Walsall Window cleaning specialist is based in Walsall we clean windows /clean guttering clean fascias/ clean Upvc/ clean conservatories we cover the Hole of Walsall