We Now Have A Road Sweeper

Not only do we clean windows we now also clean all flat floor types
From car parks to pavements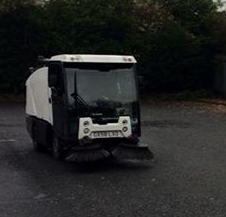 Give us a call to see what deal we can do for you

we are based in Walsall
We can help keep clean your outdoor floor area

So if your car park / school play area / factory floor / factory yard
Pubs & clubs floors needs cleaning then give us a call on
07522 700 556
We also carry out late night cleaning or early morning cleaning even weekends this is good when staff / customers are not around so we can get a clear run.

The benefits of using a professional / commercial road sweeper are endless:
1. Road sweepers cover big areas fast (less man power)
2. The sweeper picks up the rubbish
3. Helps keep weeds down (our brushes have wire in so takes the tops off weeds)
4. Keeps the outside looking litter free
5. Our sweepers are fitted with water tanks with odour control fluid for when spraying (helps keep area smelling fresh)
We can carry out one off sweeps to on going contracts
Charge hourly rate minimum one hour hire this includes fuel / travel time /
waste removal

Before Cleaning After Cleaning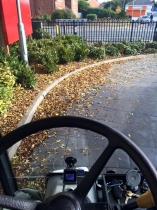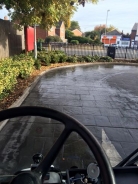 Our prices are very competitive we can beat any written quotes guaranteed
W.C.S are small enough to care but big enough to cope
As we are still a growing company we need all the work we can get
So when booking / looking for a road sweeper hire / car park sweeper hire
company just remember we go that little extra for our customers Knowing that word of mouth really helps when obtaining work.
Our drivers will help out where they can
So if your area needs something a little different our Road sweeper hire driver will help.
A Sweeper hire service in Walsall to meet your needs
We have a waste carrier licence to carry waste / collect waste
Before Cleaning After Cleaning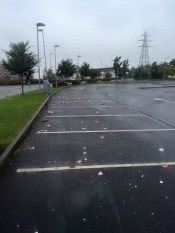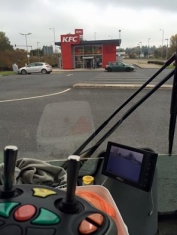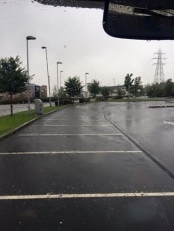 Before Cleaning After Cleaning